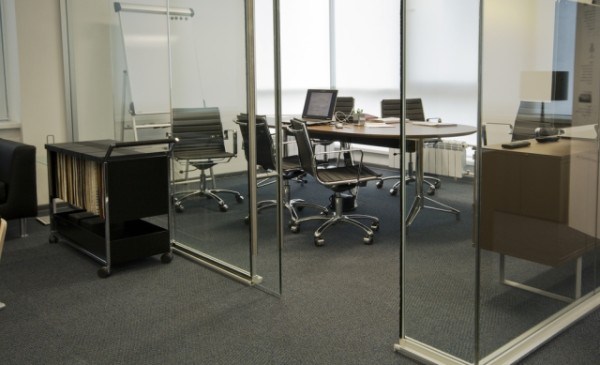 Glass Partition Work in Dubai
Glass Partition Work In Dubai 0555544293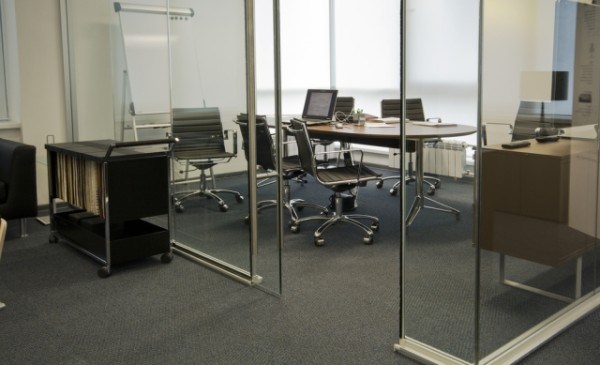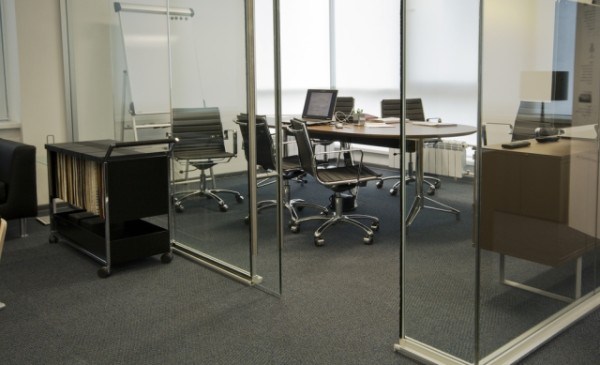 The installation uses 12.8mm Glass Partition Work In Dubai, with a framed door, 600mm pull-handles and glazed over-panel. The slender aluminium door frame looks amazing and offers improved acoustics compared to a framel ess door. I think you will agree that the result is stunning when capped off with a simple but effective 800mm band of plain opal frost film manifestation.
Office Partitions In Glass Dubai
Welcome to Glass Partition Work In Dubai
We always provide our customers with an efficient, friendly & dedicated service
We include a no obligation office survey and offer expert advise
Our glass partitions & doors are designed with the minimum of framework, including slender fittings providing a sleek modern frame less look Dubai
Office Glass Partition Work In Dubai have many advantages in the workplace, dividing areas whilst also creating visual space. Glass also offers maximum natural light throughout your work place.
We supply & install Frameless Glass Partition Work In Dubai and cater for all sized projects
What our customers can expect as a minimum;
Fast Response  Glass Office Partitions,Move bale Glass Walls,Glass Staircase,Glass Ironmongery,Glass Manifestations & Graphics,Glass Partition System
---


Glass Office Partitions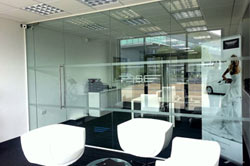 Full height frameless glass partitioning:- 
Creates the greatest visual impact in your office refurbishment rather than the enclosed feel of solid partitioning or why not compliment them both together' Glass partitions add a spacious feel to any office environment. 
Our prestigious clients opt for frameless glass partitions to create an open feel whilst still creating individual space.
---
Moveable Glass Wall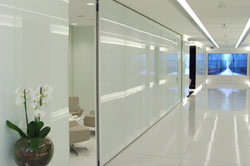 In today's modern interior workplaces we never seem to have enough space. 
It's not always possible, cost effective or practical to move to larger premises or extend your current workplace.
Therefore the answer to your space problem lies with Operable Walls. The idea is to create more space by maximising the use of the space you already have. 
You may be surprised how much a folding partition can help maximise space within your workplace.
---
Glass Staircase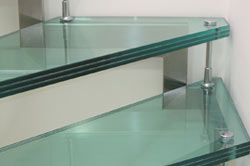 Custom Staircases:- glass, hardwood & steel staircases beautifully created for all situations, An exclusive staircase is a stunning addition to your interior.
We can create an eye-catcher staircase, with spiral staircases being the supreme example. Surprising designs are expressed through the use of exclusive materials such as stainless steel, hardwoods and glass. 
Each combination offers individuality, whether business-like, modern or quirky; whether in your home, a shop or inside a commercial or industrial building...
We will make your staircase a symbol of a warm welcome. Our innovative and pioneering creations transform any stair access whilst inkeeping its original function. 
Our staircases are more than a functional object: it is a work of art: a creation that will seamlessly blends with any setting.
---
Glass Ironmongery System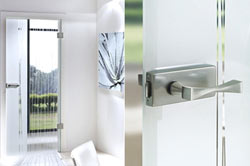 All our products conform to current regulations and standards where applicable
Robust Satin Stainless Steel products offering a 10 year guarantee. We offer a full ironmongery schedule service to ensure every glass door set is suitable on each project followed up by samples of our approved proposed products. 
Our highly skilled glass fitters install all our ironmongery with a seamless perfect end result.
---
Glass Manifestation & Graphics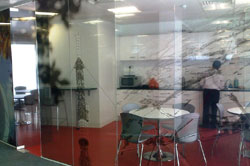 Our Manifestation team provides a dynamic and relatively inexpensive solution to your glass identification. Applied glass vinyl imaging can also transform glazed areas into viable advertising media. 
We are an approved Installer, offering ''creative design'' We provide tones and textures in frosted and dusted crystal vinyl's which simulate acid etching or sandblasting without the cost or permanence we can even offer digitally printed manifestations, so the choices are endless… 
All of Dubai Glass Partition's manifestations & design graphics are tailor made for each Project, offering a unique, high quality & cost effective method of manifesting your glazing!
---