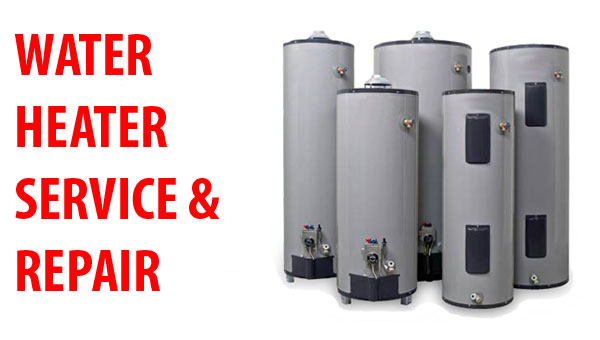 Water Tank Repair In Dubai
Water Tank Repair in Dubai
Water tank repair is critical. Many water systems regularly contain areas that may encourage bacterial growth, including Legionella. A Farhan Ali Technical Services L.L.C  we can identify these areas and repair the system to help reduce this risk and maintain water hygiene and quality. This may be anything from a tank clean and chlorination to removing pipework dead legs which are very common on some systems.
Under health and safety law, you have a duty to ensure that your system is as low-risk as is reasonably possible to help prevent bacteriological growth and the subsequent health hazards to the building's occupants. This duty placed on employers to repair anything leaking water tanks is outlined in the Management of Health and Safety at Work Regulations 1999.
What we do:
    Assessments and recommendations for remedial action
    Water tank renovation
    Water tank replacement
    Water tank cleaning and chlorination
    Other remedial work including fitting of rodent screens and temperature gauges
We offer both tank renovation and replacement services. Our specialist engineers will compile a specific recommendation and work plan depending on your situation.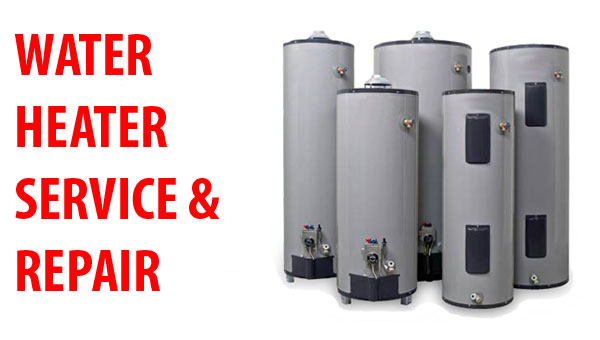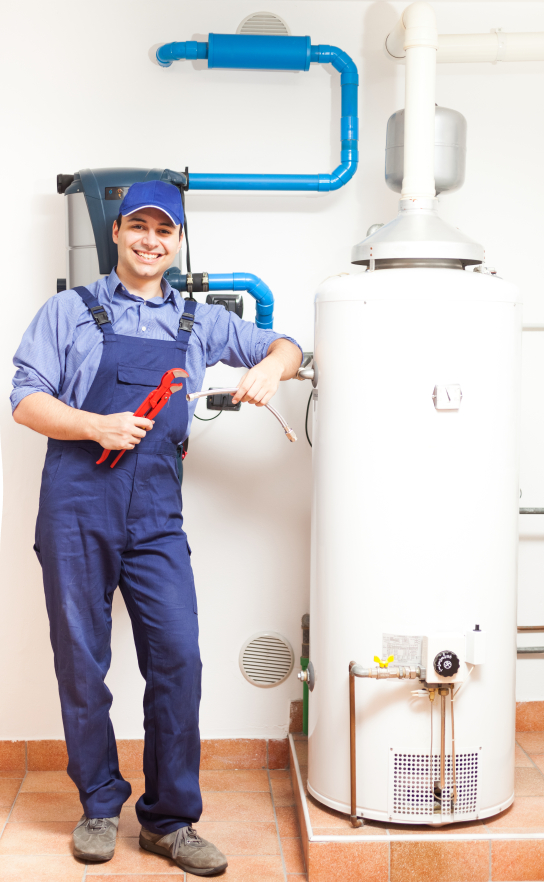 Water Tank Repair and Remedial s
Farhan Ali Technical Services L.L.C. are an established company with a full range of water tank services and products. Whether you are looking for a new tank or need assistance maintaining an existing installation, we have the expertise and experience to help you.
Our services include tank installation, tank cleaning and complete water system chlorination, a free detailed tank survey, and a complete refurbishment and repair service.
As an innovative company, we have developed our own procedures and products. Our flexible polypropylene based tank lining system is a market leading product that can extend the lifespan of your tank at a quarter of the cost of replacing it. It comes with a ten-year installation guarantee. Water Tank Repair in Dubai 
Our rigid polypropylene water tank lids are a revolutionary replacement for fibreglass tank lids. They are much tougher, and can stand up to the rigours of frequent tank cleaning, unlike fibreglass lids.
Water Tank Installation in Dubai

We offer a comprehensive range of water tanks and a fast installation service. We provide a comprehensive site survey for free, complete with recommendations and a detailed quote.
This offer stands wherever the site is - we're happy to travel to any location nationwide at no cost to you.Our engineers are fully trained and certified to work in accordance with all of the latest requirements and regulations for health and safety. So our new water system will meet all required standards for hygiene and the environment.We are able to perform an installation within a couple of hours as the tanks are manufactured and prepared off site. Water Tank Repair in Dubai 
Once we transport your new tank to your location, we will be able to perform the installation rapidly, with the minimum of disruption.
Water Tank Survey in Dubai

We will travel to your location (at no additional cost) to provide a detailed examination of your tank and water system for free. This will include a visual inspection of the water storage system to check for faults and to ensure that it is compliant with all UK water regulations. We will check your insulation and also assess the risk of Legionella or other contamination.We will provide the results to you in a detailed report, complete with photographic evidence for any faults uncovered. Water Tank Repair in Dubai 
The report will include a detailed explanation of any required steps to bring your water system up to full compliance.We will also provide a quote for these remedial actions. The quote will break down what we plan to do, and how we plan to perform the work at the right price.
Water Sampling in Dubai
Part of a thorough water hygiene regimen is frequent water testing. We offer this service either as a standalone option or as part of our comprehensive hygiene monitoring service.We perform this service for housing associations, office blocks, schools and other public buildings. We work together closely with large organisations responsible for ensuring compliance with L8 regulations at a number of different sites. Water Tank Repair in Dubai 
We have established a very efficient process to guarantee a fast turnaround. We are able to do this because of our close relationship with our analytical partners.We provide free sterile sample bottles, which you can collect from our offices. These bottles are designed to eliminate contamination which would affect the accuracy of your test results. We guarantee same-day analysis if you send the samples to us before 3 pm. If the samples arrive after 3 pm, we will have to place the bottles in overnight refrigeration. This is not ideal, as it reduces the test accuracy. Water Tank Repair in Dubai 
Where there is a suspicion of legionella, we provide an emergency 24-hour testing service.Our testing service prioritises checks for Legionella, E-Coli and the total microbial contamination (TVC). We also check thoroughly for chemical contaminants.For contaminated water systems, we are able to recommend steps to remedy the situation, and provide a comprehensive cleaning and maintenance service.
Cleaning of Water Tanks in Dubai
Routine cleaning and chlorination are essential to prevent a buildup of contaminants including Legionella. It's an essential part of a water hygiene regimen.
Our staff are thoroughly versed in all the current methods for cleaning tanks and water supply systems. They can perform any required chlorination method, including gravity fed chlorination and direct injection. Water Tank Repair in Dubai 
The standard method is to dose the header tank with sodium hypochlorite, up to a concentration of 50ppm of chlorine. This solution is then carefully run through the complete course of the water system (by opening valves and taps in sequence).
Once the solution is completely circulated, we leave it for an hour to do its work. We take water samples to make sure the chlorine levels have not dropped. If they have, we repeat the process until the levels are consistent.
Once this stage is complete, we flush the system. This is done by first draining the system and then filling it with fresh water. This fresh water is used to flush out any remaining concentrations of chlorine.
With closed systems (such as a mains feed), we follow a similar procedure with a notable exception. We use a drum and mobile dosing pump to provide the chlorine solution to the different parts of the system.
For other cleaning tasks, we may use different chemicals. For instance, chlorine dioxide is especially effective against Legionella and bio-films.
When flushing the system would mean wasting huge quantities of water, we can neutralise the chlorination chemicals instead. This can be the most cost-effective option depending on the volume of water in question. Water Tank Repair in Dubai 
Water Tank Refurbishment in Dubai
Each refurbishment job is unique. The exact approach used will vary depending on the type of tank and the nature of the faults. We have developed effective processes for dealing with fibreglass tanks, galvanised steel tanks, and acid tanks.
Our flexible polypropylene based tank lining system is a flexible solution for many different circumstances. It's ideal for underground tanks, acid tanks, and leaky process tanks.The lining is extremely durable and is resistant to corrosion from acids and other highly corrosive chemicals. It is effective against acids up to 70% concentration and up to 60 degrees.The linings are manufactured with a special process which avoids the need for solvents.In addition, we provide acid resistant fasteners, accessories and fixings, to ensure there is no weak point. Water Tank Repair in Dubai 
Galvanised steel tanks crop up in a lot of places, including loft spaces. These tanks are especially prone to a gradual build-up of rust and corrosion.To prevent leaks and further corrosion, we treat the inside of the tank with an epoxy resin coating. It can be painted onto the interior surface of the tank, or sprayed onto the interior surface (in the case of larger tanks). If necessary, multiple coats can be laid down for added protection.Epoxy resin dries very quickly, making this a rapid treatment. As soon as the resin has set, the tank is flushed with clean water and returned to normal use.Water Tank Repair in Dubai 
Fibreglass tanks are frequently used with acids or other caustic chemicals. For this reason, it's important to handle them very carefully. Cracks can form as the tank expands and contracts when exposed to heat and cold. We use a special tank coating that prevents the formation of these cracks, which would otherwise lead to leaks.
Our Unique Products:
Flexible Polypropylene Water Tank Lining System
This product was developed by our in-house team in 1994 and has gone on to become an industry leading innovation. It's extremely durable and comes with a ten-year installation guarantee.It has a number of significant benefits over the butyl lining system. It's much more durable, as since it's resistant to the actions of chemicals and age. It resists acids, alkalis, and perforations. It's also much faster to install, reducing disruption and cost of installation.
While a butyl system may require an entire weekend to install, we can install our polypropylene tank lining system in a single day.As it protects the tank against corrosion and damage, it can extend the life of the tank at a fraction of the cost of replacing it.We can custom build a lining in-house to fit any size or shape of water tank.It's an ideal solution for:
* Concrete tanks.
* Steel tanks.
* Process water tanks.
* Underground tanks.
* Acid storage.
Rigid Polypropylene Water Tank Lids
These lids are designed to stand up to the routine wear and tear that occurs during cleaning. Frequent tank cleaning is an essential part of a standard hygiene maintenance regimen, which is required for health and safety reasons. This requires the removal of the tank lid.But fibreglass tank lids are easily damaged, suffering from increased brittleness and delamination.
Our unique lids are designed as a more suitable replacement.They are the most durable lids available on the market. Constructed from rigid polypropylene, they are able to resist impacts and are nearly unbreakable. They're also easy to manufacture quickly. They are insulated internally with 25mm of insulating material.
These ultra-tough lids will save you considerable money you would otherwise waste on replacement fibreglass lids.
About
are the market leaders in the field of water hygiene management.
Our services include: water hygiene, legionella risk assessments & control, corrective remedials, water sampling, water hygiene, water chlorination, water tank repair and replacement, heating system maintenance and thermostatic mixing valve servicing.
We operate in a wide range of sectors including healthcare, hospitality, manufacturing and industry, hospitality, public and government, property, social care, education and retail
All of the staff are hard working, polite, friendly and easy to have in the home. The company has a policy of keeping work areas tidy and should this slip a quick reminder is instant from management.
Lumley Farmhouse
Save
Electrical Project Tendering
We always welcome new tender requests for small or large electrical contracting jobs including new builds, alterations and refurbishments. If you would like us to tender for your job please feel free to send us the tender documents either by e-mail or paper copy in the post. We can cater for work in Portsmouth & Hampshire and further afield. We are a friendly electrical contractor in Portsmouth and are happy to discuss any project, large or small with you to see how we can help.
Emergency Call Outs
As your local electrical contractor in Portsmouth we offer an emergency call out service during the hours of 8am to 5pm for small electrical works, emergency call outs and fault finding to our commercial customers. This is subject to availability on the day, we always try our best to respond the same day.
If you have an urgent job please call us on 0509563824 and we will do our best to help.
Handyman Dubai Area Coverage Serves:
Abu Hail in Dubai
Al Awir First in Dubai
Al Awir Second in Dubai
Al Bada in Dubai
Al Baraha in Dubai
Al Barsha First in Dubai
Al Barsha Second in Dubai
Al Barsha South First in Dubai
Al Barsha South Second in Dubai
Al Barsha South Third in Dubai
Al Barsha Third in Dubai
Al Buteen in Dubai
Al Dhagaya in Dubai
Al Garhoud in Dubai
Al Guoz Fourth in Dubai
Al Hamriya, Dubai in Dubai
Al Hamriya Port in Dubai
Al Hudaiba in Dubai
Al Jaddaf in Dubai
Al Jafiliya in Dubai
Al Karama in Dubai
Al Khabisi in Dubai
Al Khwaneej First in Dubai
Al Khwaneej Second in Dubai
Al Kifaf in Dubai
Al Mamzar in Dubai
Al Manara in Dubai
Al Merkad in Dubai
Al Mina in Dubai
Al Mizhar First in Dubai
Al Mizhar Second in Dubai
Al Muraqqabat in Dubai
Al Murar in Dubai
Al Sabkha in Dubai
Al Muteena in Dubai
Al Nahda First in Dubai
Al Nahda Second in Dubai
Al Quoz First in Dubai
Al Quoz Industrial First in Dubai
Al Quoz Industrial Fourth in Dubai
Al Quoz Industrial Second in Dubai
Al Quoz Industrial Third in Dubai
Al Quoz Second in Dubai
 Al Quoz Third in Dubai
Al Qusais First in Dubai
Al Qusais Industrial Fifth in Dubai
Al Qusais Industrial First in Dubai
Al Qusais Industrial Fourth in Dubai
 Al Qusais Industrial Second in Dubai
Al Qusais Industrial Third in Dubai
Al Qusais Second in Dubai
Al Qusais Third in Dubai
Al Raffa in Dubai
Al Ras in Dubai
Al Rashidiya in Dubai
Al Rigga in Dubai
Al Safa First in Dubai
Al Safa Second in Dubai
Al Safouh First in Dubai
Al Safouh Second in Dubai
Al Satwa in Dubai
Al Shindagha in Dubai
Al Souq Al Kabeer in Dubai
Al Twar First in Dubai
Al Twar Second in Dubai
Al Twar Third in Dubai
Al Warqa'a Fifth in Dubai
Al Warqa'a First in Dubai
Al Warqa'a Fourth in Dubai
Al Warqa'a Second in Dubai
Al Warqa'a Third in Dubai
Al Wasl in Dubai
Al Waheda in Dubai
Ayal Nasir in Dubai
Aleyas in Dubai
Bu Kadra in Dubai
Dubai Investment park First in Dubai
Dubai Investment Park Second in Dubai
Emirates Hill First in Dubai
Emirates Hill Second in Dubai
Emirates Hill Third in Dubai
Hatta in Dubai
Hor Al Anz in Dubai
Hor Al Anz East in Dubai
Jebel Ali 1 in Dubai
Jebel Ali 2 in Dubai
Jebel Ali Industrial in Dubai
Jebel Ali Palm in Dubai
Jumeira First in Dubai
Palm Jumeira in Dubai
Jumeira Second in Dubai
Jumeira Third in Dubai
Al Mankhool in Dubai
Marsa Dubai in Dubai
Mirdif in Dubai
Muhaisanah Fourth in Dubai
Muhaisanah Second in Dubai
Muhaisanah Third in Dubai
Muhaisnah First in Dubai
Al Mushrif in Dubai
Nad Al Hammar in Dubai
Nadd Al Shiba Fourth in Dubai
Nadd Al Shiba Second in Dubai
Nadd Al Shiba Third in Dubai
Nad Shamma in Dubai
Naif in Dubai
Al Muteena First in Dubai
Al Muteena Second in Dubai
Al Nasr, Dubai in Dubai
Port Saeed in Dubai
Arabian Ranches in Dubai
Ras Al Khor in Dubai
Ras Al Khor Industrial First in Dubai
Ras Al Khor Industrial Second in Dubai
Ras Al Khor Industrial Third in Dubai
Rigga Al Buteen in Dubai
Trade Centre 1 in Dubai
Trade Centre 2 in Dubai
Umm Al Sheif in Dubai
Umm Hurair First in Dubai
Umm Hurair Second in Dubai
Umm Ramool in Dubai
Umm Suqeim First in Dubai
Umm Suqeim Second in Dubai
Umm Suqeim Third in Dubai
Wadi Alamardi in Dubai
Warsan First in Dubai
Warsan Second in Dubai
Za'abeel First in Dubai
Za'abeel Second in Dubai