Related Services
Exterior Painting
Fence Installation
Interior Design
Window Repair
Roofing
Fine Woodworking
Hardwood Floor Installation
Gutter Repair
Furniture Refinishing
Hardwood Floor Repair
Home
Handyman
Furniture Assembly
Door Installation
Painting
Wallpaper Installation
Interior Painting
General Carpentry
Flooring
And More
AC maintenance in Dubai
Bathroom faucet repair services in Dubai
Bathroom fixture installers in Dubai
Bathroom repairs in Dubai
Building cleaning in Dubai
Carpentry services in Dubai
Carpentry works in Dubai
Ceramic tile installation services in Dubai
Cleaning in Dubai
Counter tops in Dubai
Countertop installation in Dubai
Custom cabinetry solutions in Dubai
Decorative in Dubai
Door installation in Dubai
Door installation services in Dubai
Door painting in Dubai
Electrical in Dubai
Exterior door installation in Dubai
Fence contractor in Dubai
Floor and tilings in Dubai
Furniture assembly services in Dubai
General maintenance in Dubai
Glass tile installation services in Dubai
Handyman Dubai in Dubai
Handyman Electrical Services in Dubai
Handymen Work Services in Dubai
kitchen Work Services in Dubai
Out door in Dubai
Painting & decors in Dubai
Parquet flooring in Dubai
Pet door installation services in Dubai
Shower door installation services in Dubai
Stone tile installation services in Dubai
Storm door installation in Dubai
Window installation in Dubai
Windows Glass Door Repair in Dubai
Handyman for 2 hours in Dubai
Home theater System installation Services
Projector installation Services in Dubai
Garage Door Repair in Dubai
Garage Door Opener in Dubai
Garage Door New Remote Control Dubai
Glass Door Lock Repair In Dubai
Door Locksmith Dubai
LED TV Wall Mounting Services Dubai
LED TV installation in Dubai
Sound system installation in Dubai
Garage Door Services in Dubai
Door Repair in Dubai
Door Repair Services in Dubai
Door cylinder Replacement in Dubai
Glass Door Repair In Dubai
Window Repair in Dubai
Glass Window Repair in Dubai
Man with a Van in Dubai
Domestic Cleaning in Dubai
Carpet Cleaning in Dubai
Curtain Installation in Dubai
Gardening Services in Dubai
TV Wall Mounting Services in Dubai
Mobile Phone Repair in Dubai
Laptop Repair in Dubai
Locksmith in Dubai
Key Locksmith Dubai
Car Door Key Repair In Dubai
Car Locksmith in Dubai
key cutting in Dubai
key duplicate in Dubai
Door curtain fixing in Dubai
wc float valve problems
torbeck float valve problems
toilet float valve leaking
toilet fill valve leaking at top
fill valve spraying water
toilet fill valve dripping
toilet fill valve repair
Cleaning Blocking Services in Dubai
replacing fill valve in toilet tank
replace toilet valve assembly
Door key cylinder replacement in Dubai
Door key cylinder New in Dubai
Watch Repair in Dubai
Watch Repair Services in Dubai
Watch Battery Replacement in Dubai
Shoe Repair Dubai
More info Call Now
ikea Furniture Assembly in Dubai
We Provides ikea Furniture Assembly in Dubai
We'll help you find a local IKEA furniture Assembler Services

We Offer Professional Multi skilled ikea Furniture Assembly in Dubai Handyman For All Property Maintenance House Odd Jobs Repair. Specialize In Small Jobs. Handyman Service Commercial & Domestic Property Maintenance Services on call available on short notice.
And All Those Odd Jobs You Never Find The Time To Do Or Calling Ten Different Trader To Sort Out All
Frequently asked questions: in Dubai
Do you have a call out charge in Dubai?
Generally there is no call out fee for hiring a professional ikea Furniture Assembly in Dubai with Al Suroor Technical Services L.L.C. You can be confident that you will only be charged the quoted price for your particular project and there are no hidden charges or extra costs.
Do you only assemble IKEA furniture in Dubai?
Al Suroor Technical Services L.L.C vast range of furniture assemblers and handymen, you will find professionals who are happy not only to ikea Furniture Assembly in Dubai but can undertake any assembly- or construction-based project you may have. Feel free to include additional requirements in your request form or discuss your requirements at length with your chosen professional.Services in Dubai Al Suroor Technical Services L.L.C
Do I have to provide the IKEA product number in Dubai?
It is beneficial, although not mandatory, to provide your IKEA product's eight digit item number so that your assembler may locate any necessary parts or tools beforehand.
Can you help rearranging the room or moving some items that may be in the way?
If there are any other items in the room that may need to be removed before your expert can complete your ikea Furniture Assembly in Dubai easily, or if you need help rearranging the room, please be sure to mention this when you submit your request. Your furniture assembler will be happy to help you with this if needed.
Hiring an IKEA furniture assembler with Al Suroor Technical Services L.L.C
IKEA is renowned for its stylish, reasonably priced, versatile, and excellent quality furniture; the only downside being—and it's a big one—you have to build it yourself! That's the part we dread the most: after you bought a furniture and managed to get it home somehow, instead of enjoying the new addition to your home, the real work starts; the next three hours are spent hunting for missing screws and ultimately declaring left over bits 'spares.' But that's what we're here for! With the help of our professional furniture assemblers ikea Furniture Assembly in Dubai, you can cut out the hassle and go straight to enjoying the final product.
Whether you are struggling to put together your entire IKEA furniture set or you just cannot get to grips with one particular piece you have purchased, Al Suroor Technical Services L.L.C can find the perfect furniture assembly solution for you. When you fill out Al Suroor Technical Services L.L.C easy to use request form, you can specify your exact requirements and we will search through our many qualified experts to find the right handyman for all of your ikea Furniture Assembly in Dubai needs.
Your selected professional can come to you, be it at home, at work, in your office, garage or commercial property. Simply complete Al Suroor Technical Services L.L.C questionnaire detailing when and where is best for you and within hours you will begin to receive quotes from our many trusted, quality ikea Furniture Assembly in Dubai at the most competitive prices. Should you have any questions regarding your IKEA furniture assembly, rest assured that you can contact your professional directly or, alternatively, please do not hesitate to reach out to Al Suroor Technical Services L.L.C amazing customer service department who will treat your questions with the care and understanding they deserve.
Great Flat Pack Assembly Prices For A Fantastic Furniture Assembly
We montage, dismantle, pick up & deliver
To provide a great IKEA furniture assembly service in Dubai, we know the importance of great prices and Fantastic Furniture Assembly offer some of the best flat pack assembly prices, furniture assembly prices and IKEA delivery rates going. We work hard to keep all our prices as competitive as we can while still offering the best service and as much flexibility as possible. Not only that, but we can offer our customers some great discounts on early bookings, or when you book various different services with us at once.
Your Professional Dubai Flat Pack Builders
Fantastic Assembly Service in DUubai
Setting up garden furnishing
Have you found the perfect piece of flat pack furniture?
Can you spare the time to fit it together?
Fantastic Furniture Assembly is an expert in flat pack building. We are proud to be among the Al Suroor Technical Services L.L.C furniture assembly leaders in Diubai.
Al Suroor Technical Services L.L.C UNITS? WE CAN HELP.
Our service is among of the best in London – our IKEA assembly service in Dubai covers all flat pack units, while it is among the best priced the capital has to offer. We know the importance a great service at great prices has.
Add on top all the experience, we have gathered building flat packs and you will have any flat pack assembled the best possible. The fantastic builders have achieved a level of building expertise, where it's all about being quick, efficient and affordable.
The team collects and delivers flat pack furniture right to your door with our IKEA collection & delivery service, along with disassemble or reassemble furniture for your relocation needs.
Our Dubai Furniture Assembly ServiceAs well as great prices and maximum flexibility, we provide great montage quality, that will help you get the most out of your time while we take care of home furnishing. More reasons to book a Fantastic Furniture Assembly service:
Excellent,24/7 customer service
Professional and expert team of unit builders
We've worked hard to build our reputation as a reliable flat pack service provider
Experience with all kinds of furniture and Al Suroor Technical Services L.L.C fittings
Get the most from ready to assemble furniture
The right tools and equipment for every job. BOSCH, Makita, Hitachi, SKIL & more
We are available 24/7
Some of the best Al Suroor Technical Services L.L.C furniture assembly prices around Dubai
Great discounts might be available upon earlier and larger bookings – just ask.
Book Your Fantastic Assembly Today
In fact, our lines are open 24/7, day and  You can call us for any additional information you're looking for, as well as a free, no obligational quote on any flat pack service you need. The friendly and helpful team of customer advisers will be happy to help you find and arrange the right time for your booking, as well as great discounts on early bookings or combinations of bookings – just ask.
The assembly team is always happy to hear from you.
Alternatively, you can also book Fantastic Furniture Assembly online, using our web chat feature. This will put you straight to a knowledgeable customer adviser, who will be happy to answer any questions you might have regarding our flat pack assembly services. We'll be happy to give you a free quote online. The easiest way to book a service is to fill in our online booking form and tell us about the job. You will get the right professional to deal with any furniture task.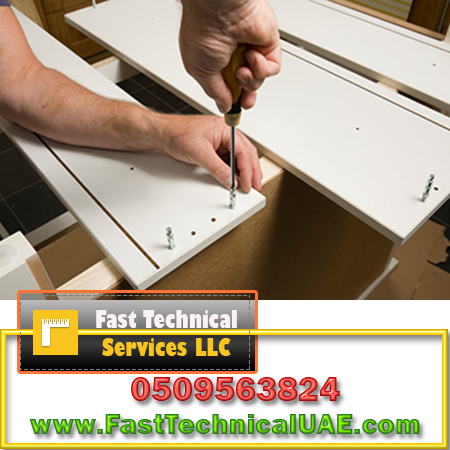 ikea Furniture Assembly in Dubai Call Now 0564551950
Ikea Bust All Products List in Dubai
Kitchen
Kitchen cabinets & fronts
Kitchen interior fittings
Modular kitchens
METOD Worktops
METOD Kitchen taps & sinks
Wall storage
Wall panels
Kitchen islands & trolleys
Step stools & step ladders
Kitchen integrated lighting
Pantry
Knobs & handles
Bedroom
Wardrobes
Wooden-base spring mattresses
Bed linen
Double beds
Fitted wardrobes
Foam & latex mattresses
LED lights
Open clothes & shoe storage system
Quilts
Single beds
Spring mattresses
Wall lamps
Open wardrobes
Pillows
Table lamps
Bedspreads
Ceiling lights
Chests of drawers
Guest beds & day beds
Slatted bed bases
Beds with storage
Bedside tables
Floor lamps
Rugs
Bed storage
Blankets & throws
Loft beds & bunk beds
Mattress pads
Mirrors
Shades, bases & cords
Bed legs
Cushions & cushion covers
Integrated lighting
Curtains & blinds
Mattress & pillow protectors
Spotlights
Curtain rods & rails
Dressing tables
Light bulbs & accessories
Fabrics & sewing
Wall shelves
Headboards
Secondary storage
Storage boxes & baskets
Storage systems & units
Bins & bags
Open clothes & shoe storage system
Pantry
Wall shelves
Racks & stands
Waste sorting
Tools & fitting
Cooking
Pots & sauce pans
Food storage & organising
Frying pans & woks
Bakeware
Cooking accessories
Kitchen utensils
Knives & chopping boards
Ovenware
Kitchen textiles
Mixing & measuring tools
Dish-washing accessories
Outdoor
Outdoor dining furniture
Lounging & relaxing furniture
Outdoor organising
Outdoor cushions
Decorative lighting
Parasols & gazebos
Outdoor flooring
Barbeques
Outdoor textiles
Workspaces
Desks & computer desks
Wall shelves
Work lamps
LED lights
Office chairs
Storage cabinets
Table tops & legs
Drawer units
Shades, bases & cords
Wall lamps
Bins & bags
Bookcases
Floor lamps
Integrated lighting
Paper & media organisers
Shelving units
Cabinets & display cabinets
Ceiling lights
Cable management & accessories
Sideboards, buffets & console tables
Table lamps
Spotlights
Light bulbs & accessories
Laundry
Laundry & cleaning
Open clothes & shoe
storage system
Small storage
Storage boxes & baskets
Paper & media organisers
Bins & bags
Waste sorting
Bathroom accessories
Food storage & organising
IKEA FAMILY
Safety
Travel bags & backpacks
Games & leisure
Eating
Dinnerware
Glassware & jugs
Table linen
Napkins & napkin holders
Cutlery
Serveware
Coffee & tea
Baby tableware
Children's tableware
Textiles & rugs
Bed linen
Rugs
Towels
Bath mats
Quilts
Curtains & blinds
Pillows
Shower curtains
Bedspreads
Curtain rods & rails
Blankets & throws
Fabrics & sewing
Cushions & cushion covers
Kitchen textiles
Table linen
Children's textiles
Baby textiles
Children's textiles 8-12
Mattress & pillow protectors
Dining
Dining tables
Dining chairs
Dining sets
Dining storage
Bar tables & chairs
Stools & benches
Café furniture
Highchairs
Junior chairs
Children's IKEA
Children's beds
Children's beds 8-12
Cots
Children's mattresses
Children's mattresses 8-12
Cot mattresses
Baby textiles
Children's textiles
Baby toys
Children's textiles 8-12
Small furniture
Baby tableware
Children's accessories 8-12
Storage furniture
Storage system
Children's lighting 8-12
Small storage
Toys & play
Changing tables & nursing
Children's desks & chairs 8-12
Junior chairs
Children's lighting
Highchairs
Children's tableware
Children's mirrors
Safety
Bathroom
Towels
Wash-stands
Bath mats
Bathroom storage
Shower curtains
Wash-basins
Taps
Bathroom mirrors
Bathroom accessories
Bathroom lighting
Living room
Living room storage system
Sideboards, buffets & console tables
Bookcases
Fabric sofas
LED lights
Rugs
Cushions & cushion covers
Leather & faux leather sofas
Shelving units
Table lamps
TV & media furniture
Curtain rods & rails
Floor lamps
Sofa-beds
Wall shelves
Ceiling lights
Curtains & blinds
Modular sofas
Blankets & throws
Cabinets & display cabinets
Chaise longues
Coffee & side tables
Integrated lighting
Fabrics & sewing
Footstools & pouffes
Storage boxes & baskets
Wall lamps
Armchairs
Spotlights
Extra covers
Shades, bases & cords
Extra legs
Light bulbs & accessories
Hallway
Ceiling lights
Wardrobes
Chests of drawers
Wall lamps
Wall shelves
Open clothes & shoe storage system
Storage boxes & baskets
Table lamps
Integrated lighting
Shoe, coat & hat racks
Mirrors
Shoe cabinets
Spotlights
Floor lamps
Racks & stands
Stools & benches
Shades, bases & cords
Fitted wardrobes
Light bulbs & accessories
LED lights
Open wardrobes
Lighting
Ceiling lights
Table lamps
Floor lamps
Work lamps
Shades, bases & cords
Integrated lighting
Spotlights
Wall lamps
Children's lighting
Light bulbs & accessories
Batteries & chargers
LED lights
Decorative lighting
Bathroom lighting
Children's lighting 8-12
Decoration
Frames & pictures
Candle holders & candles
Plants, plant pots & stands
Vases & bowls
Decorative accessories
Clocks
Mirrors
Paper shop
Outdoor furniture
Outdoor textiles
Barbeques
Lounging & Relaxing Furniture
Outdoor Cushions
Outdoor Dining Furniture
Outdoor Flooring
Outdoor Organising
Parasols & Gazebos
Desks
Cable management & accessories
Desks & computer desks
Table tops & legs
Cooking
Bakeware
Cooking accessories
Dish-washing accessories
Food storage & organising
Frying pans & woks
Kitchen textiles
Kitchen utensils
Knives & chopping boards
Mixing & measuring tools
Ovenware
Pots & sauce pans
Kitchen cabinets & appliances
METOD Worktops
Dishwashers
Kitchen islands & trolleys
Knobs & handles
Kitchen interior fittings
Kitchen cabinets & fronts
METOD Kitchen taps & sinks
Modular kitchens
Pantry
Step stools & step ladders
Wall panels
Wall storage
Storage furniture
Sideboards, buffets & console tables
Bed storage
Bedside tables
Bookcases
Cabinets & display cabinets
Chests of drawers
Open clothes & shoe storage system
Drawer units
Dressing tables
Headboards
Living room storage system
Pantry
Shelving units
Storage cabinets
Storage systems & units
TV & media furniture
Wall shelves
Wardrobes
Baby & children
Baby tableware
Baby textiles
Baby toys
Changing tables & nursing
Children's accessories 8-12
Children's beds
Children's beds 8-12
Children's desks & chairs 8-12
Children's lighting
Children's lighting 8-12
Children's mattresses
Children's mattresses 8-12
Children's mirrors
Children's tableware
Children's textiles
Children's textiles 8-12
Cot mattresses
Cots
Highchairs
Junior chairs
Safety
Small furniture
Small storage
Storage furniture
Storage system
Toys & play
Clothes storage
Open wardrobes
Chests of drawers
Open clothes & shoe storage system
Fitted wardrobes
Racks & stands
Shoe cabinets
Shoe, coat & hat racks
Wardrobes
Lighting
Batteries & chargers
Bathroom lighting
Ceiling lights
Children's lighting
Children's lighting 8-12
Decorative lighting
Floor lamps
Integrated lighting
LED lights
Light bulbs & accessories
Shades, bases & cords
Spotlights
Table lamps
Wall lamps
Work lamps
Swedish food
Bread & dairy
Fish & seafood
Pastries, desserts & cookies
Sauces, jam & condiments
Sweets, chocolates & snacks
Eating
Coffee & tea
Cutlery
Dinnerware
Glassware & jugs
Napkins & napkin holders
Table linen
Serveware
Beds & mattresses
Bed legs
Beds with storage
Double beds
Foam & latex mattresses
Guest beds & day beds
Headboards
Loft beds & bunk beds
Mattress & pillow protectors
Mattress pads
Single beds
Slatted bed bases
Sofa-beds
Spring mattresses
Wooden-base spring mattresses
Decoration
Outdoor pots & plants
Candle holders & candles
Clocks
Decorative accessories
Frames & pictures
Paper shop
Plants, plant pots & stands
Vases & bowls
Small storage
Bathroom accessories
Bins & bags
Food storage & Organising
Laundry & cleaning
Paper & media Organisers
Storage boxes & baskets
Waste sorting
Tables
Dining tables
Bar tables & chairs
Bedside tables
Café furniture
Coffee & side tables
Dining sets
Dressing tables
TV & media furniture
Cable management & accessories
TV & media furniture
Bathroom storage
Bathroom storage
Bathroom accessories
Taps
Wash-basins
Wash-stands
Chairs
Dining chairs
Armchairs
Bar tables & chairs
Café furniture
Dining sets
Highchairs
Junior chairs
Office chairs
Step stools & step ladders
Stools & benches
IKEA FAMILY products
Games & leisure
Safety
Travel bags & backpacks
Sofas & armchairs
Extra legs
Armchairs
Chaise longues
Extra covers
Fabric sofas
Footstools & pouffes
Leather & faux leather sofas
Modular sofas
Sofa-beds
Textiles & rugs
Outdoor textiles
Baby textiles
Bath mats
Bed linen
Bedspreads
Blankets & throws
Children's textiles
Curtain rods & rails
Curtains & blinds
Cushions & cushion covers
Fabrics & sewing
Kitchen textiles
Mattress & pillow protectors
Pillows
Table linen
Quilts
Rugs
Shower curtains
Towels
Wireless charging
Wireless chargers
Wireless phone covers
Handyman Dubai Area Coverage Serves:
Abu Hail in Dubai
Al Awir First in Dubai
Al Awir Second in Dubai
Al Bada in Dubai
Al Baraha in Dubai
Al Barsha First in Dubai
Al Barsha Second in Dubai
Al Barsha South First in Dubai
Al Barsha South Second in Dubai
Al Barsha South Third in Dubai
Al Barsha Third in Dubai
Al Buteen in Dubai
Al Dhagaya in Dubai
Al Garhoud in Dubai
Al Guoz Fourth in Dubai
Al Hamriya, Dubai in Dubai
Al Hamriya Port in Dubai
Al Hudaiba in Dubai
Al Jaddaf in Dubai
Al Jafiliya in Dubai
Al Karama in Dubai
Al Khabisi in Dubai
Al Khwaneej First in Dubai
Al Khwaneej Second in Dubai
Al Kifaf in Dubai
Al Mamzar in Dubai
Al Manara in Dubai
Al Merkad in Dubai
Al Mina in Dubai
Al Mizhar First in Dubai
Al Mizhar Second in Dubai
Al Muraqqabat in Dubai
Al Murar in Dubai
Al Sabkha in Dubai
Al Muteena in Dubai
Al Nahda First in Dubai
Al Nahda Second in Dubai
Al Quoz First in Dubai
Al Quoz Industrial First in Dubai
Al Quoz Industrial Fourth in Dubai
Al Quoz Industrial Second in Dubai
Al Quoz Industrial Third in Dubai
Al Quoz Second in Dubai
 Al Quoz Third in Dubai
Al Qusais First in Dubai
Al Qusais Industrial Fifth in Dubai
Al Qusais Industrial First in Dubai
Al Qusais Industrial Fourth in Dubai
 Al Qusais Industrial Second in Dubai
Al Qusais Industrial Third in Dubai
Al Qusais Second in Dubai
Al Qusais Third in Dubai
Al Raffa in Dubai
Al Ras in Dubai
Al Rashidiya in Dubai
Al Rigga in Dubai
Al Safa First in Dubai
Al Safa Second in Dubai
Al Safouh First in Dubai
Al Safouh Second in Dubai
Al Satwa in Dubai
Al Shindagha in Dubai
Al Souq Al Kabeer in Dubai
Al Twar First in Dubai
Al Twar Second in Dubai
Al Twar Third in Dubai
Al Warqa'a Fifth in Dubai
Al Warqa'a First in Dubai
Al Warqa'a Fourth in Dubai
Al Warqa'a Second in Dubai
Al Warqa'a Third in Dubai
Al Wasl in Dubai
Al Waheda in Dubai
Ayal Nasir in Dubai
Aleyas in Dubai
Bu Kadra in Dubai
Dubai Investment park First in Dubai
Dubai Investment Park Second in Dubai
Emirates Hill First in Dubai
Emirates Hill Second in Dubai
Emirates Hill Third in Dubai
Hatta in Dubai
Hor Al Anz in Dubai
Hor Al Anz East in Dubai
Jebel Ali 1 in Dubai
Jebel Ali 2 in Dubai
Jebel Ali Industrial in Dubai
Jebel Ali Palm in Dubai
Jumeira First in Dubai
Palm Jumeira in Dubai
Jumeira Second in Dubai
Jumeira Third in Dubai
Al Mankhool in Dubai
Marsa Dubai in Dubai
Mirdif in Dubai
Muhaisanah Fourth in Dubai
Muhaisanah Second in Dubai
Muhaisanah Third in Dubai
Muhaisnah First in Dubai
Al Mushrif in Dubai
Nad Al Hammar in Dubai
Nadd Al Shiba Fourth in Dubai
Nadd Al Shiba Second in Dubai
Nadd Al Shiba Third in Dubai
Nad Shamma in Dubai
Naif in Dubai
Al Muteena First in Dubai
Al Muteena Second in Dubai
Al Nasr, Dubai in Dubai
Port Saeed in Dubai
Arabian Ranches in Dubai
Ras Al Khor in Dubai
Ras Al Khor Industrial First in Dubai
Ras Al Khor Industrial Second in Dubai
Ras Al Khor Industrial Third in Dubai
Rigga Al Buteen in Dubai
Trade Centre 1 in Dubai
Trade Centre 2 in Dubai
Umm Al Sheif in Dubai
Umm Hurair First in Dubai
Umm Hurair Second in Dubai
Umm Ramool in Dubai
Umm Suqeim First in Dubai
Umm Suqeim Second in Dubai
Umm Suqeim Third in Dubai
Wadi Alamardi in Dubai
Warsan First in Dubai
Warsan Second in Dubai
Za'abeel First in Dubai
Za'abeel Second in Dubai